We are passionate about our neighbourhood
We are actively involved with neighbourhood watches, property agents, community projects, policing forums, rate payers associations, and other social upliftment projects in Milnerton Ridge. This network of ambassadors thereby supports Crime Watch SA's business initiative for lower crime rates.
Dedicated Vehicle for the Suburb
46 CCTV cameras in the suburb
We work with local neighbourhood watches
Overview of activity in Milnerton Ridge – Dec
ARMED ROBBERY
On the 23rd of December, a resident reported that a woman was robbed on Milnerton Drive of her cell phone and bank cards. The two suspects were armed with a knife. They fled in a white car – no further description was available.
Get a free CCTV camera, monitored in your street, by you, your neighbours, the Neighbourhood Watch and Crime Watch
Property Protected by Crime Watch SA
What crimes have been reported in the area
Recorded crimes are verified crimes that have been reported to CW, by clients, SAPS, or non-clients.
Crime Stats for Milnerton Ridge
last updated Dec 2022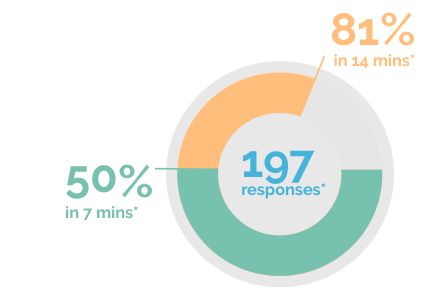 ■ 197 Armed Responses were completed in the month
■ 50% of responses were completed within 7 mins
■ 81% responses were completed within 14 mins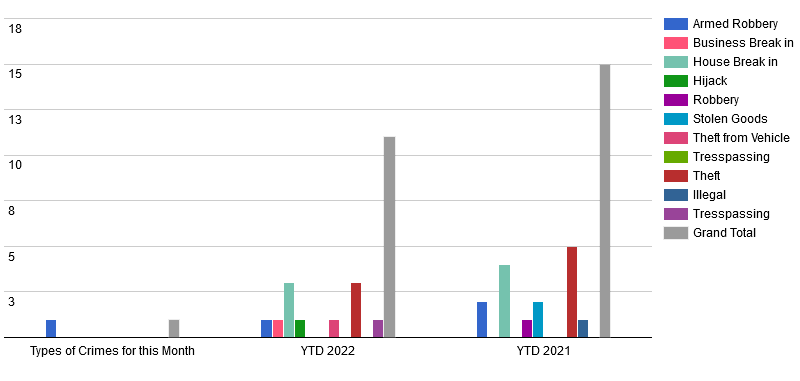 More Stats in our Monthly Reports
You can get more stats and information about security in your area by subscribing to receive the monthly reports email . You can also subscribe to receive email notifications of these incidents as they occur within our coverage area. 
Incident Reports for Milnerton Ridge
These crime statistics reflect crimes that were reported to the South African Police Service from the 1st of July up to the 30th September 2022.
Legal specialist in all police matters, Advocate Melville Cloete from the provincial police, addressed members of local neighbourhood watches, warning them of the dangers linked to posting such photos on social media.
Refusal By Saps Members To Assist Complainants To Open Criminal Dockets In Terms Of National Instruction 3 Of 2011
Get involved in the community
Hear about what is happening in your suburb by subscribing to receive incident reports and monthly crime stats and reports,
Empower yourself by participating in neighborhood watches, read tips on personal safety or articles on security.