The Neighbourhood
We are passionate about our neighbourhood and are actively involved with neighbourhood watches, property agents, community projects, policing forums, rate payers associations, recycling and other social upliftment projects in Cape Town suburbs. This network of ambassadors thereby supports Crime Watch SA's business initiatives for lower crime rates.
Crime Watch works closely with communities in Sunset Beach, Milnerton Ridge, Milnerton Central, Royal Ascot, Woodbridge Island, Montague Gardens, Tijgerhof, Summer Greens, Phoenix, Rugby, Brooklyn and parts of Paarden Eiland
We are working together creating a sense of community and watching out for each other.
Crime Watch SA offices are strategically located centrally within our coverage area, giving us a maximum distance of around 3km from our control room to our furtherest client. We are constantly patrolling in our vehicles, or carrying out special operations and observations as a result of intelligence gathered from our extensive local knowledge of the area and camera network. This central location ensures extremely rapid response times to any call and 24/7 proactive patrolling increases spotting, communication and prevention of potential crimes before or while they are in progress.
We have over 412 neighbourhood CCTV systems installed in Sunset Beach, Royal Ascot and Milnerton Ridge. The cameras are monitored by the Control Room and have also significantly decreased crime in these suburbs.
These crime statistics reflect crimes that were reported to the South African Police Service from the 1st of July up to the 30th September 2022.
Legal specialist in all police matters, Advocate Melville Cloete from the provincial police, addressed members of local neighbourhood watches, warning them of the dangers linked to posting such photos on social media.
Refusal By Saps Members To Assist Complainants To Open Criminal Dockets In Terms Of National Instruction 3 Of 2011
What crimes have been reported in the area
Recorded crimes are verified crimes that have been reported to CW, by clients, SAPS, or non-clients.
Crime Stats for Sunset Beach, Milnerton Ridge, Royal Ascot, Montague Gardens, Milnerton Central, Summer Greens, Sanddrift, Tijgerhof, Killarney Gardens, Paarden Eiland.
last updated Dec 2022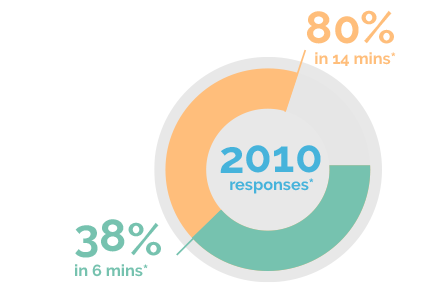 ■ 2010 Armed Responses were completed in the month
■ 38% of responses were completed within 6 mins
■ 80% responses were completed within 14 mins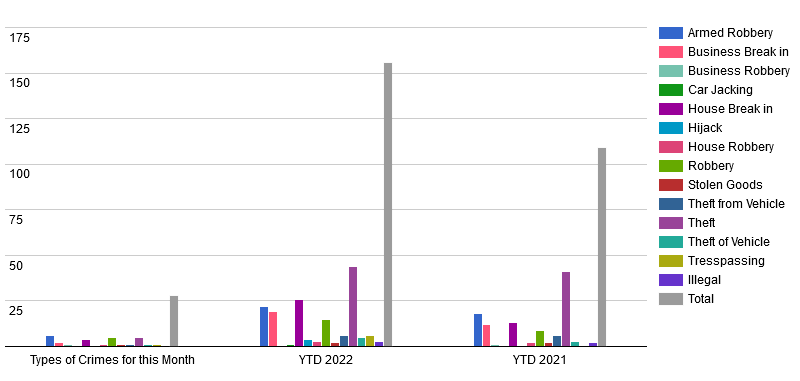 More Stats in our Monthly Reports
You can get more stats and information about security in your area by subscribing to receive the monthly reports email . You can also subscribe to receive email notifications of these incidents as they occur within our coverage area. 
What activities are underway in the Area
Camera Project
We have a network of 412 and growing CCTV & LPR cameras
Future Plans for Crime Prevention
We hope in the months ahead, 27 new LPR cameras will be added by the Ward councillors in the Milnerton/Tableview/Melkbos area. Crime Watch is also working with the Western Cape Government which aims to link all the cameras across the Western Cape onto one platform. This will be a major benefit in tracking down criminals beyond the immediate area by extending the ability to track vehicles further afield thus improving the effectiveness of our LPR system.
Get involved in the community
Hear about what is happening in your suburb by subscribing to receive incident reports,
empower yourself by participating in neighborhood watches, read tips on personal safety or articles on security.